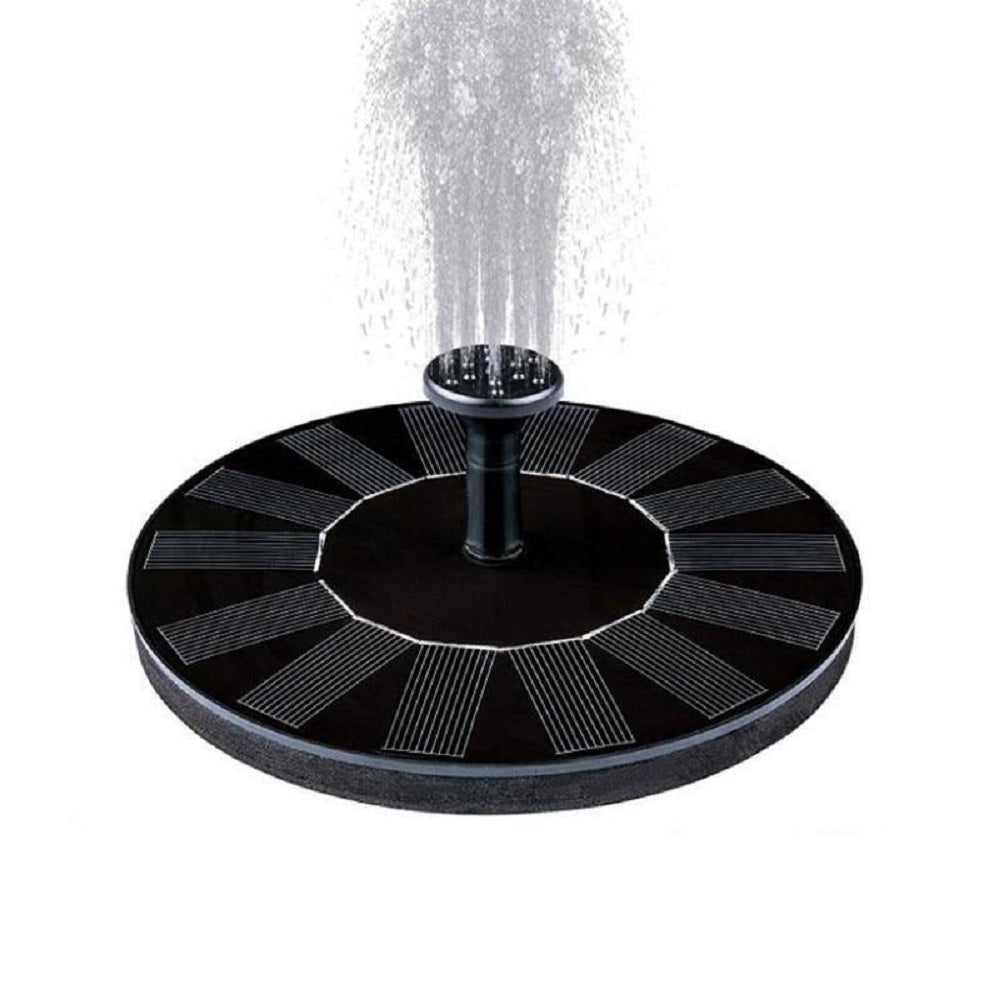 Bird Bath, Solar Powered Fountain 1.4W Free Standing Floating Birdbath Water Pumps for Garden, Patio, Pond and Pool, Black
5000
Regular price $19.00 Sale
ECO FRIENDLY AND SOLAR POWERED: this birdbath water pump is incorporated with a reliable solar panel. It is entirely energized via solar power. No electricity or batteries required. This solar fountain water pump is ecologically responsible, cost-efficient, and economical.  Forget replacing batteries and getting your hands soiled through a solar fountain that is completely dependent on the solar operation. 
NUMEROUS APPLICATIONS: This efficient and environmentally friendly solar pump is best suited for oxygen airflow, birds to bath in, koi ponds, swimming pools, gardens, and entry courtyards. Your landscape will attract hummingbirds and feathered creatures. This solar water fountain will make your garden healthy, and make it appear beautiful and clean. 
QUICK AND EASY APPLICATION: You will need to make the pump float on the water.  It will immediately execute within a couple of seconds until the solar panel gathers enough sunlight. The brighter the sunshine exposure it keeps getting, the better it performs. No tools or screws required. 
TIP: Ensure that you placed sufficient water into the fountain so the pump can remain absolutely underwater. To avoid the pump being blocked by debris, you should clean the pump on a frequent basis. If Both panels are exposed to absolute, direct sunshine, the fountain functions. Ensure that the fountain is exposed to direct sunlight at all times.